Stick way and back sheet material for alumina ceramics mosaics
Categories: Latest News
Stars: 3Stars
Visit:

-
Release time: 2015-09-10 16:36:00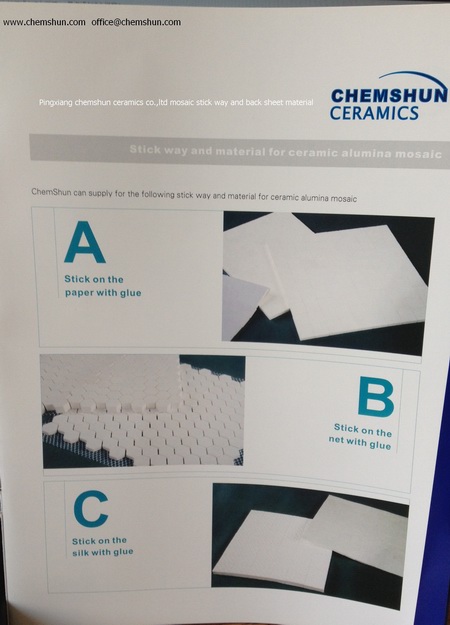 Pingxiang Chemshun Ceramics Co.,Ltd produce the small size mosaic alumina ceramics, such as the square tile(10x10x2mm, 10x10x3mm, 17.5x17.5x3mm, 20x20x6mm), rectangle ceramics(15x30x3mm, 30x60x6mm), hexagonal tile(12x3mm, 12x6mm, 12x13mm), octangonal ceramic pieces (10x5mm).
Then we stick the small wear resistance ceramics together on a large sheet. The sheet normal size is 150x150mm, 300x300mm, 500x500mm.
The back sheet including:paper, nylon net, silk.
With the sticked well sheet, customer can easily used in their application.
Welcome to contact with us for more information.