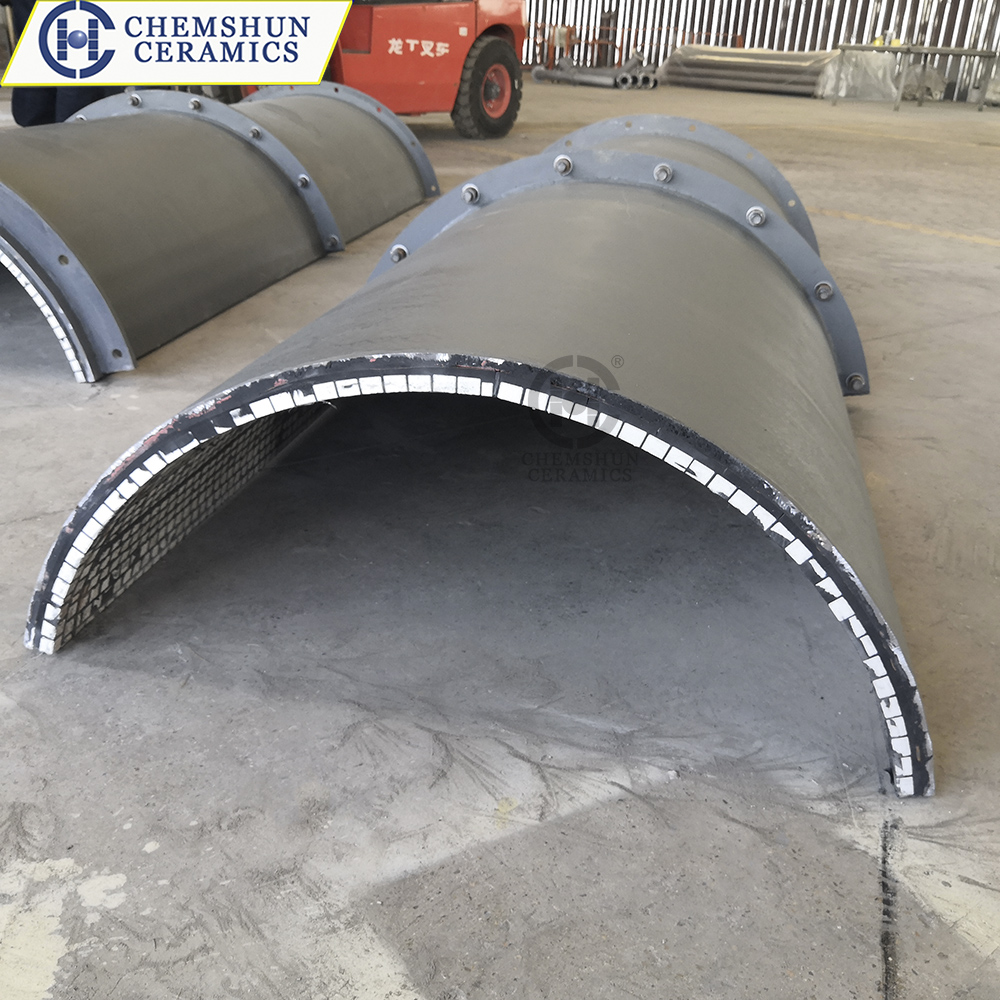 Product Name:Rubber Ceramic Chute
Chute is main conveying equipment during coal power, grain, iron ore handing system, but chute will bear big abrasion as handing material flow for long time, ceramic chute liner pasted in the surface of chute will reduce the abrasion damage to chute. which is widely applied in mining industry, coal plant, cement plant, steel industry.

Choosing the correct chute liner based on the chute design improve overall system efficiency of material handing. Ceramic chute lining service can be offered from Chemshun ceramics manufacturer as follows:
1.Alumina ceramic tile designed and cutted based on condition of power and particle material conveying system like sand, cement, coal.
2.Bubber ceramic wear liner customized and cutted based on condtion of extremely impact and abrasion, Typical materials handled like gypsum, lime, gravel, coal, ores, especially size more than 40mm.
3.Prefabricated integrated ceramic lined chute equipment.
*

Indicated required field
Inquire:Rubber Ceramic Chute
Company name:

Please fill in your company name

*

E-mail:
Source:
where did you get our website ?

*

Inquire intention description:
Please fill in the quantity and description of

Inquire

products for uniform stocking.