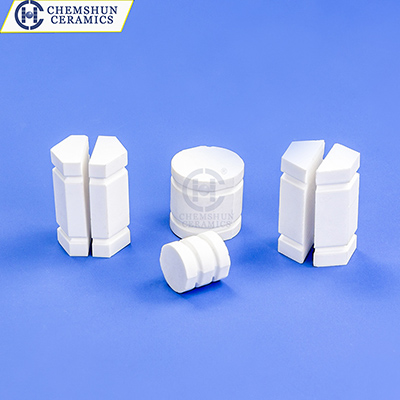 Product Name:Hexagonal Ceramic Cylinder with Groove
Product Features:
Alumina Hexagonal Ceramic Cylinder with Groove is made by high purity alpha alumina oxide(up to 95%).It is one of best ideal material as wear resistant lining for abrasion in the mining industry,power plant,steel plant,cement plant,etc.These Hexagonal Ceramic Groove Cylinder are more likely to be vulcanized, less likely to fall off, and more strongly bonded.alumina wear parts are the best material embedded in high-quality rubber to anti-impact and wear resistant to extend the lifetime of industrial equipment effectively.
Benefits:
-High hardness.
-Superior abrasion resistance.
-Corrosion and chemical resistance.
-Light weight.
-Easy to install.
-Can be vulcanized in all kinds of rubber panel or conveyor(more anti-corrosion).

(Regular size:21*21mm, 31*31mm.)
*

Indicated required field
Inquire:Hexagonal Ceramic Cylinder with Groove
Company name:

Please fill in your company name

*

E-mail:
Source:
where did you get our website ?

*

Inquire intention description:
Please fill in the quantity and description of

Inquire

products for uniform stocking.